Valentine"s day card with Shilpi Artisry Inks
Valentine's day card by Sonal Mehta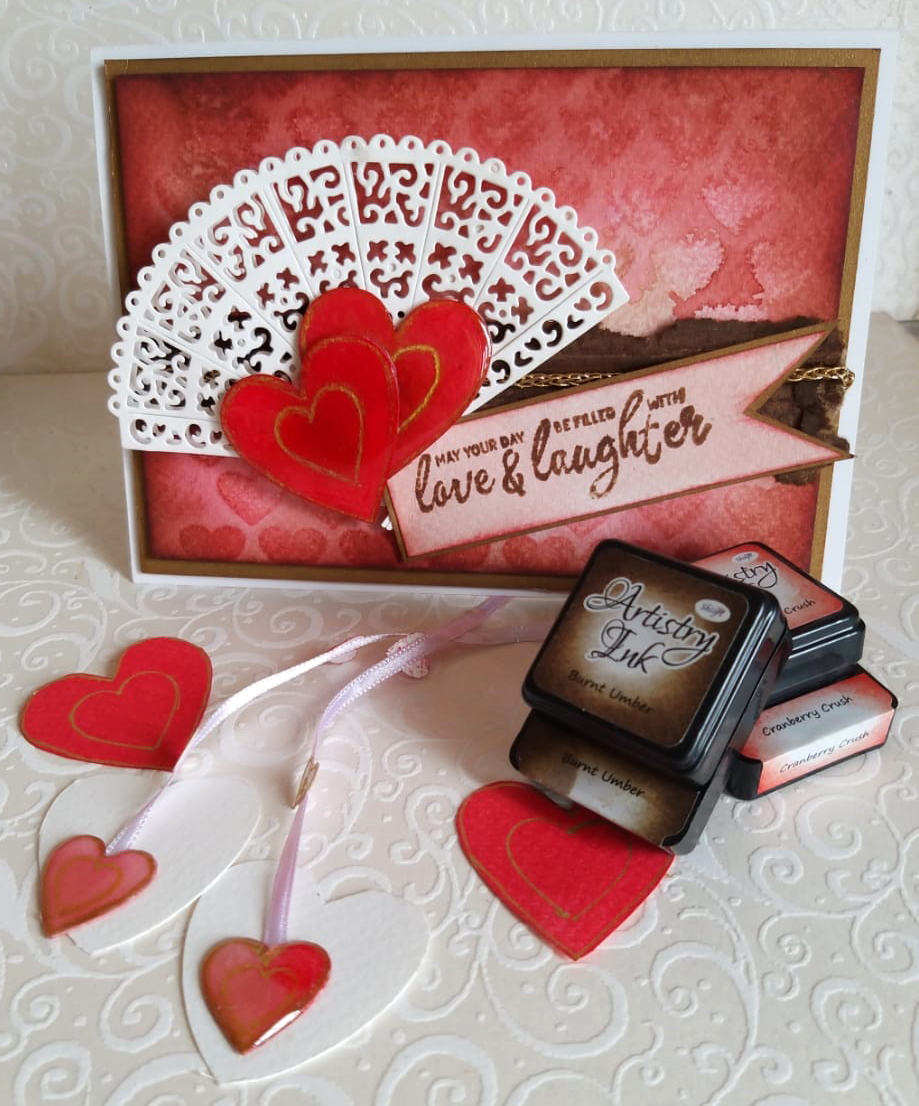 Celebrate Valentine's Day by making this beautiful fun card, express your love to near and dear one gifting this beautiful greeting card.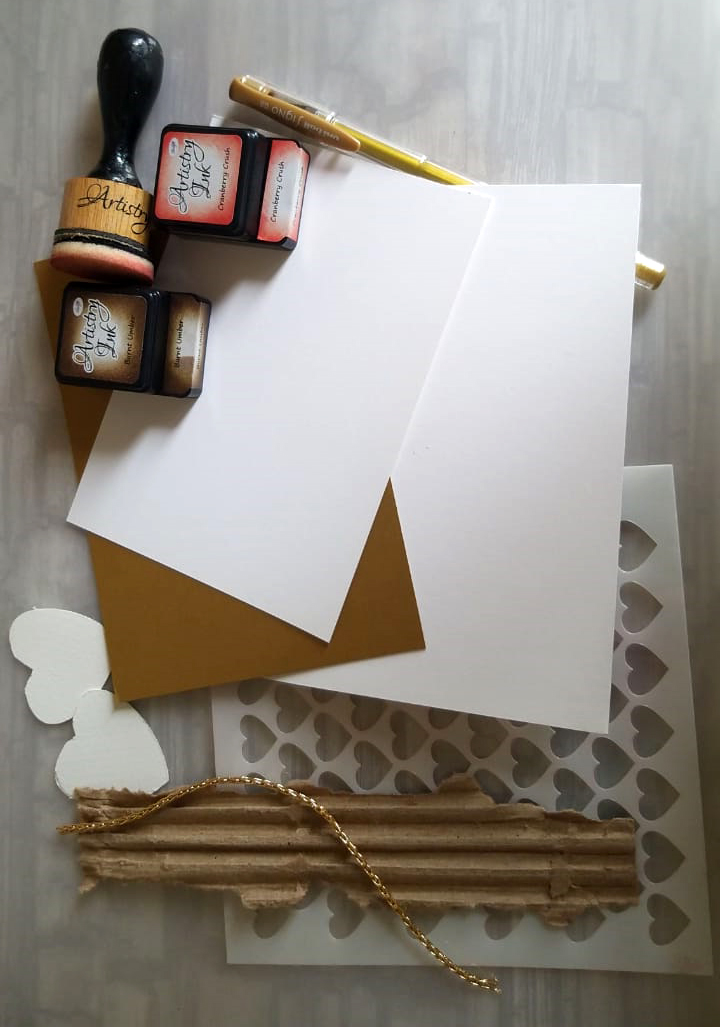 .

Featuring
Shilpi Mini Cranberry Crush Artistry ink, Mini Burnt Umber Artistry Ink Pad

Shilpi Artisry Ink Round Blending Tool

Shilpi Artistry Ink Round Blending Foam

Shilpi Craft Sheet

Shilpi resin

Water colour Card Stock

Heart cut-outs

Corrugated piece

Stencils

Gel Pen

3D Foam Tape

Lace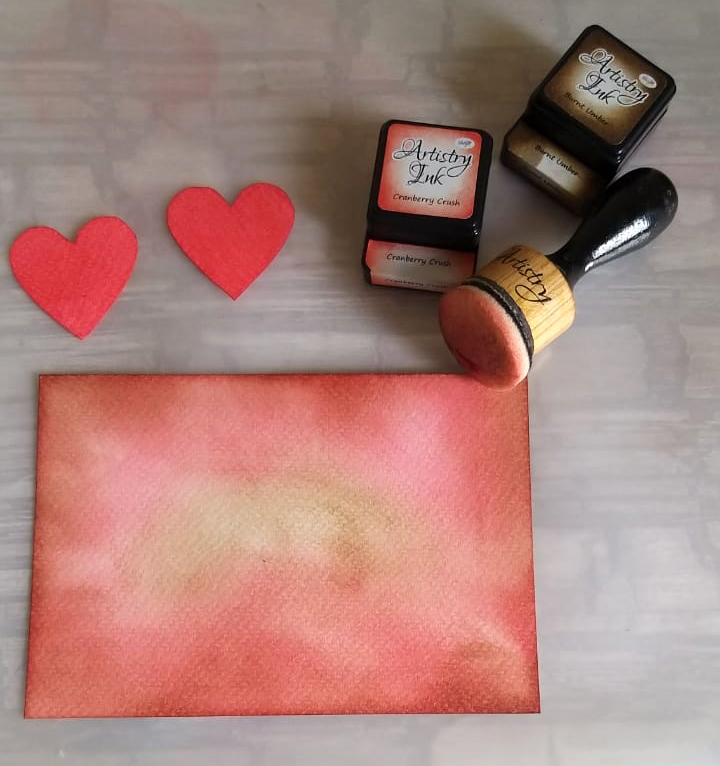 Take 4x6inch white water colour cardstock and colour the card with smooth blending technique using Shilpi Cranberry Crush Artistry Ink.For this technique we have to use round blending tool with round foam attached on it. Rub round blending foam on Cranberry Crush Ink Pad so ink will transfer to foam then spread the ink on craft sheet, doing so will spread ink equally on foam and excess ink will stay on craft sheet. Slowly move blending tool on card edges and colour the edges first then move towards centre of the card. Repeat this technique as you go on all sides. After finishing Cranberry Crush ink, same way blend with Burnt Umber ink on top of Cranberry Crush ink on the card.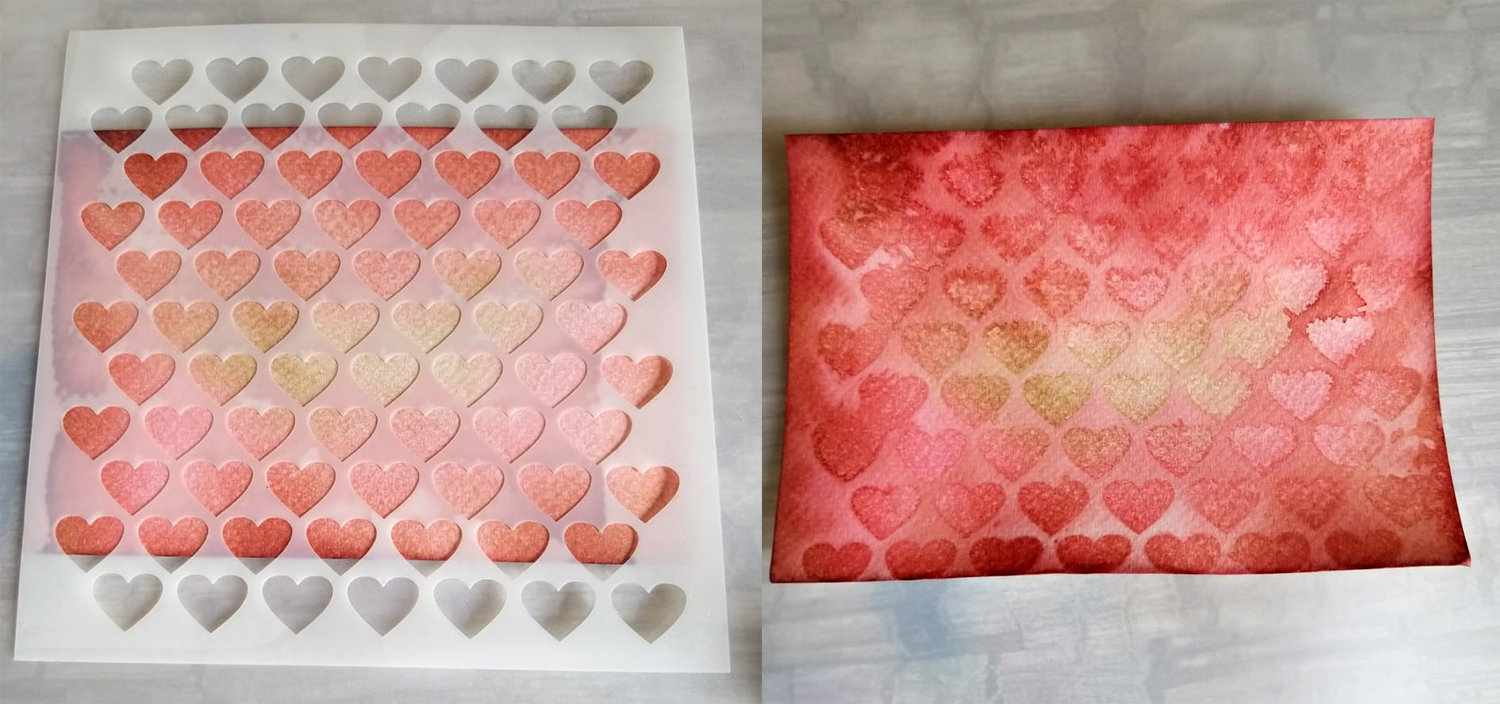 Keep the stencil on coloured card, stick with tape so it won't move. Spray water from mini spray to the card. Keep the spray bottle little away from the card and spray few times on card. Be careful not to spray much otherwise you will not achieve the same result. Artistry inks are water based inks so these inks react with water and give amazing results. Look how these hearts have become lighter and they also have some texture on it. So here background of the card is ready.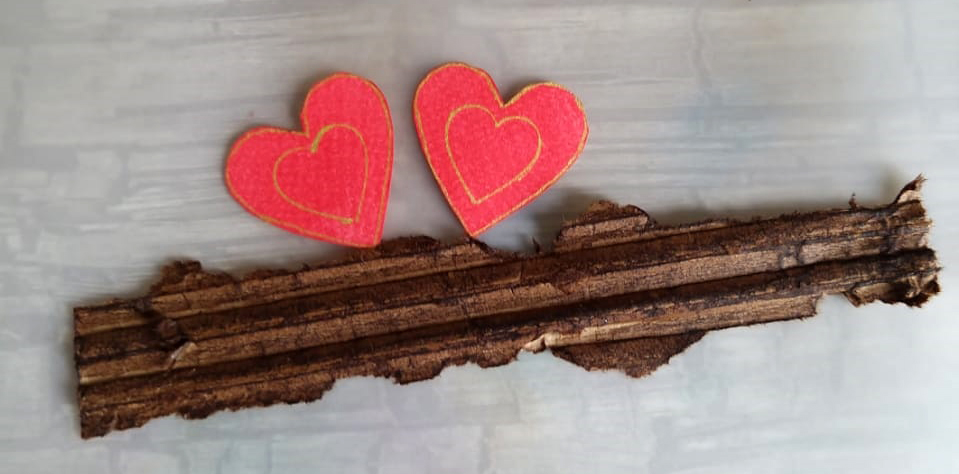 Cut the piece of corrugated paper with hand so it will give uneven torn edges. Ink this piece with Burnt Umber at the edges of the corrugated piece. Stick the lace in the centre of corrugated piece.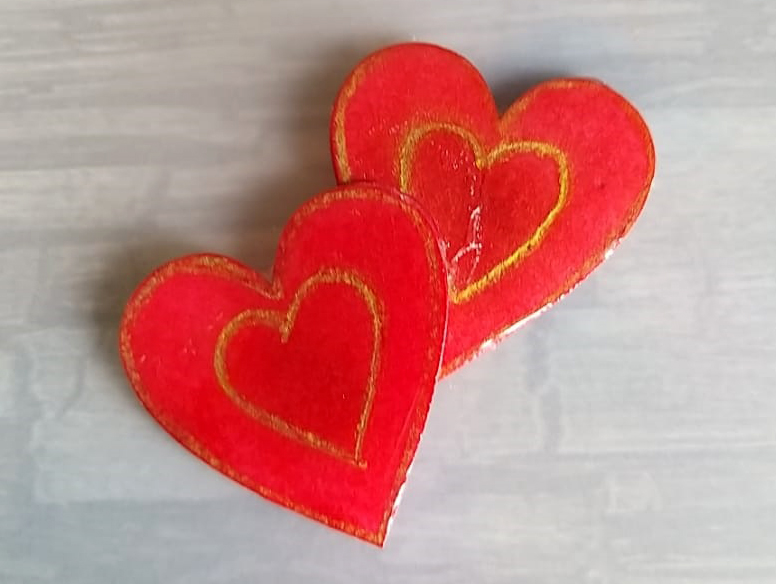 Ink the heart cut-outs with Cranberry Crush Ink using blending technique. Draw heart at the edge and centre with gold marker. Pour resin on it.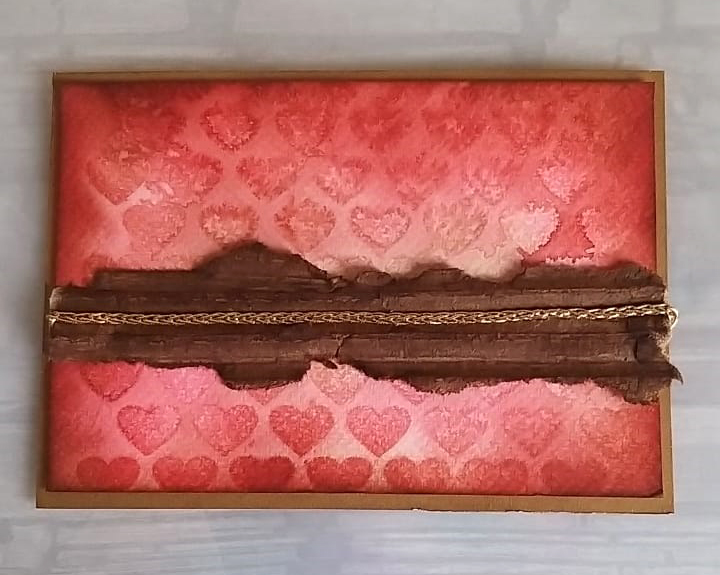 Take brown cardstock size 4.25x6.25. Stick white water colour card in the centre of the brown card.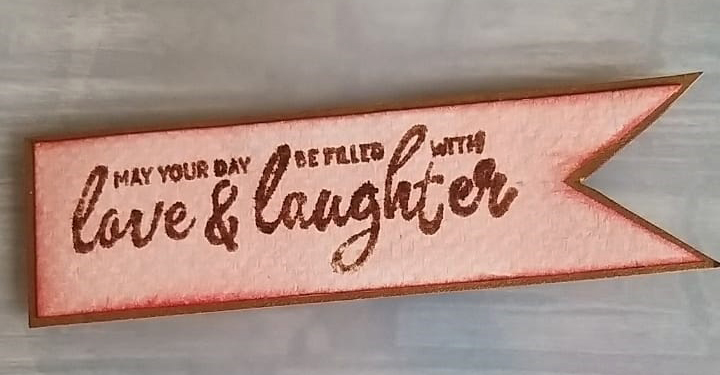 Cut tag as shown in pic of around 2x0.5 inch. Blend the tag with Cranberry Crush and the edges make darker with using direct ink pad on edge. Stamp the wordings on tag with artistry inks.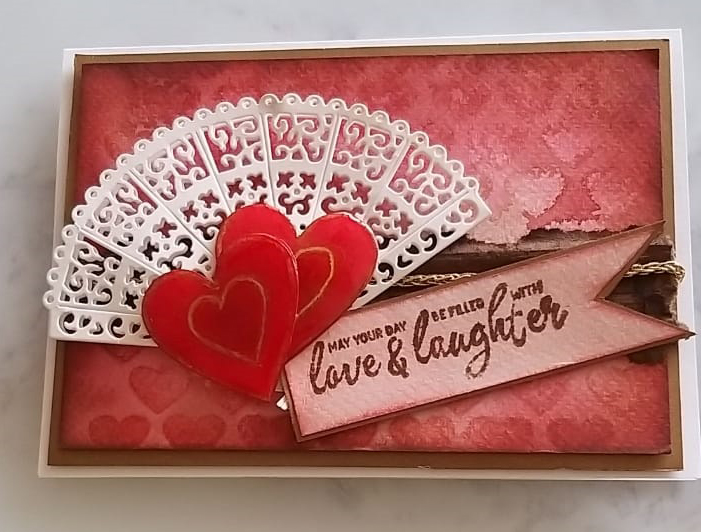 Assembling of the card. Put double sided tape on back of the brown card . Stick brown card on white card of size 9x6.5 inches as shown in pic. Stick corrugated piece in the centre of the card horizontally. Stick fan die-cut at right corner of corrugated piece. Stick tag at left side of the corrugated piece. Stick 2 hearts below the fan die-cut. Card completes here. Hope you will enjoy making this beautiful card.

Happy Crafting
Product added to wishlist